Women On The Move Network Southern California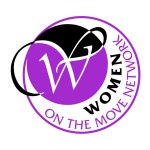 WOMEN ON THE MOVE NETWORK is a Non-Profit Public Benefit Corporation whose mission is to promote the empowerment of girls and young women through a series of planned experiential education programs so that they may become strong and healthy contributors to our community. 
All of our programs are designed to help the participants gain the understanding, strategies, and tools to make good decisions, choose healthy activities and relationships, explore new ideas, strengthen positive friendships, and develop leadership skills while having fun in a safe and welcoming environment.
The mission of Time for Change Foundation is to empower disenfranchised low income individuals and families by building leadership through evidence-based programs and housing to create self-sufficiency and thriving communities.
The Inland Empire Women's Business Center
The IEWBC's goal is to benefit the local economy by assisting existing and aspiring women business owners to start and grow successful businesses. The program also provides targeted services to Latina business owners by providing services in English and Spanish.
If you are thinking about starting a business, but are unsure of where to go or feel alone in the process, please consider the IEWBC to help, encourage, and inspire you along the way. For more information and the workshop calendar, click here.
Young Women's Empowerment Foundation ( YWE)
Dedicated to strengthening the self-esteem, character, integrity, and capacity of young women ages 14-20 so that they may achieve their highest potential. YWE accomplishes its purpose through strategic partnerships with other organizations.
In particular, YWE partners with public and private secondary schools to intercede in the lives of young women to prevent or overcome life crises through:
Counseling targeted at the at the individual's circumstances
Training and working with school counseling staff using YWE's
Research-based curriculum
Instruction on the positive attributes of women
Support services based on the individual's needs
Crime Victim Assistance Organizations
Resources for Victims
Local Victim Resources
View CalVCB's list of victim witness assistance centers and other resources in each county in California.
2-1-1
2-1-1 is available throughout the U.S. and in many parts of Canada by phone, text, and web. A toll-free call to 2-1-1 connects you to a community resource specialist in your area who can help you find services and resources that are available to you locally and provide critical services that can improve — and save — lives.
Victim Connect Resource Center
Victim Connect provides live anonymous referrals and support for victims of crime, their friends, and families through the National Center for Victims of Crime. Victim Connect is free and has phone lines available from 9 a.m. to 7 p.m. Eastern Time and a chat platform open from 10 a.m. to 6 p.m. Monday through Friday.
See Also
Domestic Violence:
National Domestic Violence Hotline
The National Domestic Violence Hotline creates access by providing 24-hour support through advocacy, safety planning, resources and hope to everyone affected by domestic violence. Call 1-800-799-SAFE (7233).
National Dating Abuse Helpline
The National Dating Abuse Helpline and loveisrespect.org are designed to engage, educate and empower youth and young adults to prevent and end abusive relationships. Call 1-800-331-9474.
American Academy of Facial Plastic and Reconstructive Surgery, Inc.
The Educational and Research Foundation for the American Academy of Facial Plastic and Reconstructive Surgery offers consultation and surgery, pro-bono, to eligible individuals who have received facial injuries through domestic violence.
Give Back a Smile
The American Academy of Cosmetic Dentistry Charitable Foundation's (AACDCF) Give Back a Smile (GBAS) program heals some of the most devastating effects of intimate partner violence, by restoring the smiles of adult women and men who have suffered damage to, or lost, their smiles at the hands of a former intimate partner or spouse.
myPlan App
myPlan is a tool to help you identify, navigate, and provides resources for a range of relationship abuse concerns if you, or someone you care about, is experiencing abuse in their intimate relationship.
Strong Hearts Native Helping (1-844-762-8483)
The story of the Strong Hearts Native Helpline began in 2012 when the National Indigenous Women's Resource Center (NIWRC) and the National Domestic Violence Hotline (The Hotline) began discussing the need for a domestic violence hotline to support tribal communities across the United States.
See Also
Human Trafficking Victims
Sexual Assault Victims
National Sexual Assault Hotline
RAINN (Rape, Abuse & Incest National Network) operates the National Sexual Assault Hotline, a nationwide partnership of more than 1,100 local rape treatment hotlines that provides victims of sexual assault with free, confidential services around the clock. Call 1-800-656-HOPE (4673).
See Also
Shelters